We endeavor to treat all of our customers the way we would want to be treated, and we build our buildings with the Quality we would want for our own backyard. Company motto: "The way you would build it….If you had the time".

Premade Buildings
We have a large selection of in stock buildings to choose from

Custom Construction
From HOA requirements to matching existing structures
Transport
We can help you take your structure if you are moving
Rocky Mountain Storage Barns Inc.
Employment
Rocky Mountain Storage Barns, Inc. is a local company and we hire employees from the community. If you wish to join our team, please fill out and submit an employment application which is located on the "home" page. We endeavor to serve this community with high quality and attractive buildings that will compliment your home. A structure can be an asset to your property, if designed and quality built.
We Custom Build
Rocky Mountain Storage Barns, Inc. does its best to accommodate your needs. Many of our customers have home owners associations and/or building code requirements by the local building department. We offer many options in siding, roof pitches, shingle brands, colors, windows, vents, doors, etc. We would appreciate the opportunity to price out your next project….please bring us your plans, sketches, and/or photos for pricing!
Door Options
Wood, steel, or fiberglass. We have the door to match your build
Window Options
Half moon, octagon, round, or rectangular – dress up your build with windows
Custom Touches
We can add shelving, ramps, and dormers to set your build apart from the rest
Add a Chicken Coop
Have chickens? We can add a chicken coop package to any model
Add a Greenhouse
Have a green thumb? Need a potting shed to grow your veggies? Add a greenhouse package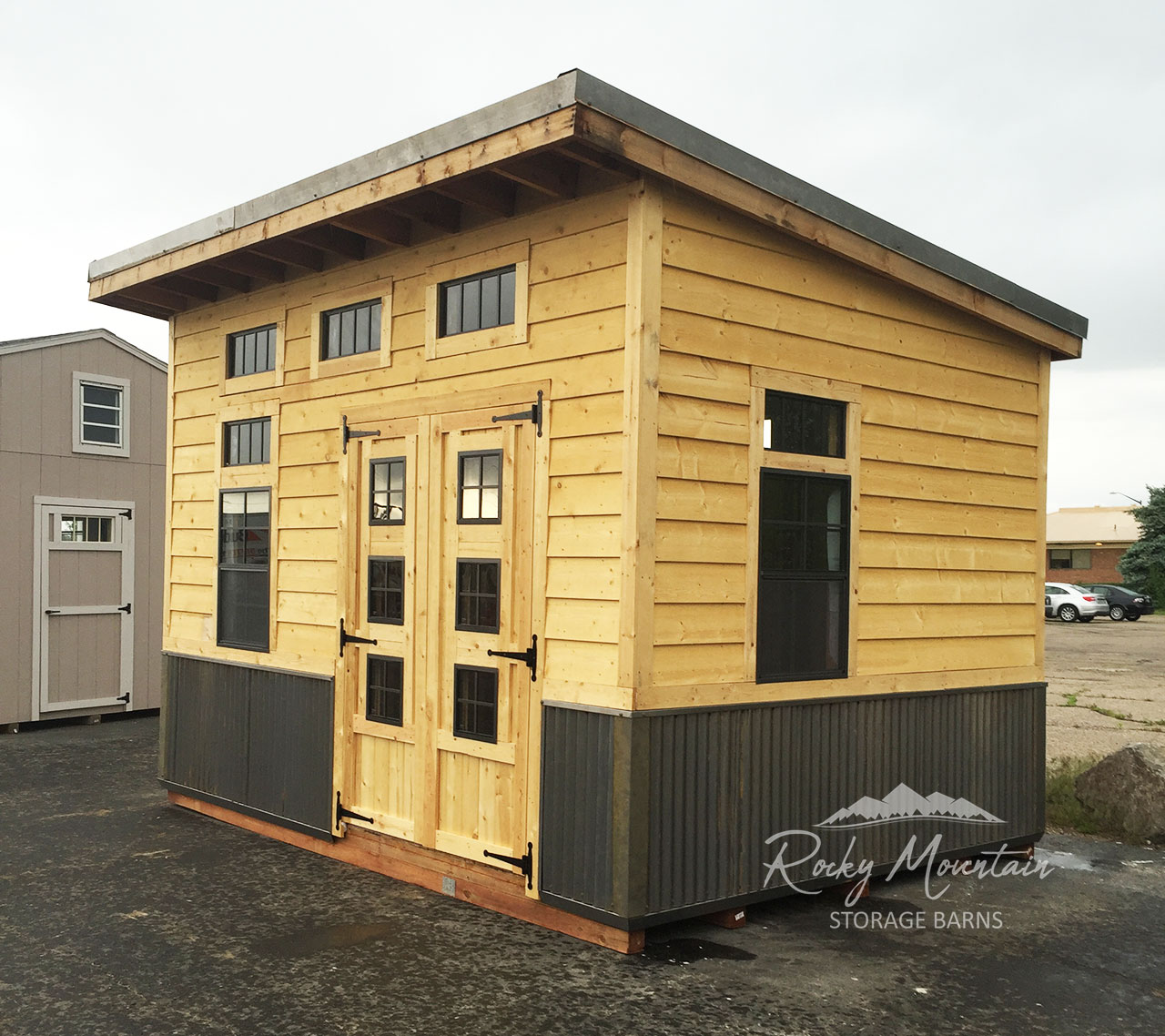 This building is a 10×12 Lean-To Shed w/ Overhangs
"You made me a chicken coop and a small barn several years ago. I referred my friend Ann and she is so happy with her little goat barn and storage shed."